Hello,
Discovered another big problem.
SQLite does not work on Win 8
.1 x64
.
On Windows 8 x86-x64, 7 x86-x64 works good.
On Windows 8.1 does not works!
After copy
sqlite3.dll
from "c:\Program Files (x86)\Devart\dotConnect\Universal\Providers\" to application folder. get error as screenshot №2.
Example project: WindowsFormsApplication15.zip (793.4 КБ) -
http://rghost.ru/50464079
PS: For me this problem, and others are very important. Please correct them as soon as possible.
screenshot №1 - Without sqlite3.dll.
Full -
http://s5.hostingkartinok.com/uploads/i ... e77bb5.png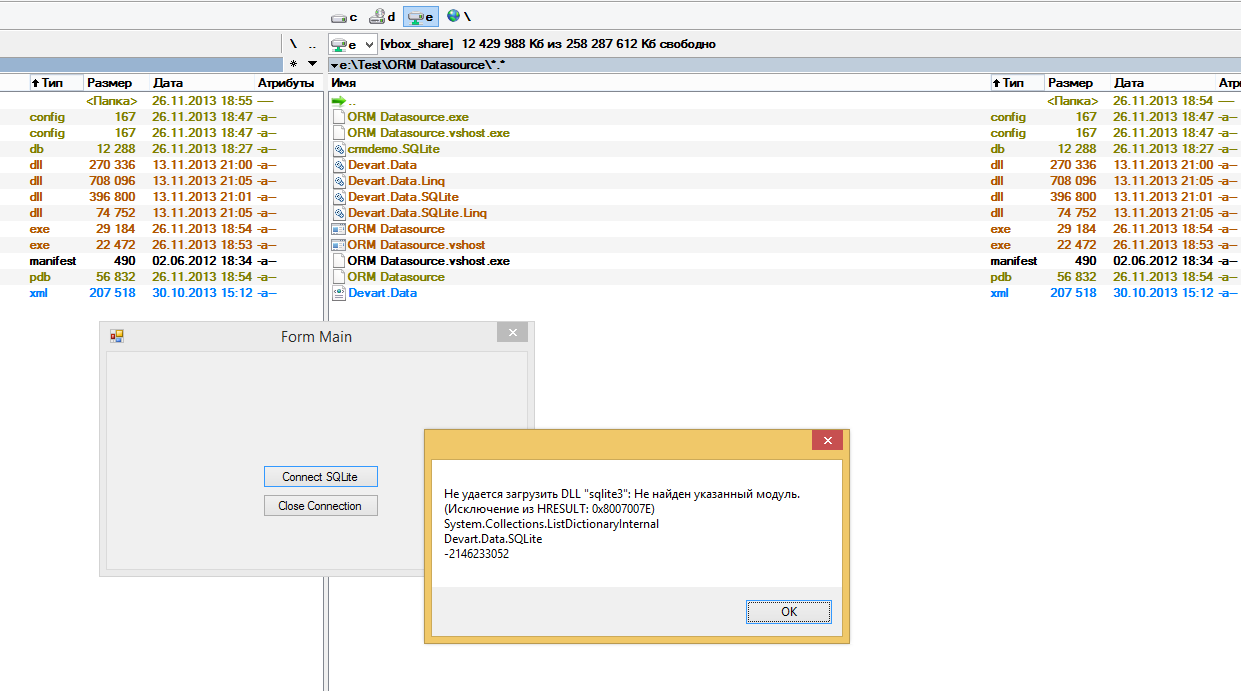 screenshot №2 - With sqlite3.dll.
Full -
http://s3.hostingkartinok.com/uploads/i ... 40d739.png